Custom Designed Hoodie (with or without zipper)
€74,95 inc. BTW
Beschrijving
Create your unique design, This wil not be sold in the shop.
Step 1: add the product to your cart
Step 2: carefully fill in the form below and click on Submit Form
Step 3: go to your shopping cart and finish the order
Step 4: The designer will contact you within 48 hours
Step 5: The designer makes a preview as discussed
Step 6: After approval of the preview, we switch to production
Step 7: Your hoodie is ready within 4-6 weeks and will be sent to you
Custom Designed Hoodie for € 74,95, including:
making a design and 2 extra adjustments
artwork virtual for approval
any size and  any logos (must be in industry compliance), name additions
production time of 4-6 weeks after artwork approval
Additional hoodie (for teams) can be purchased for as little as € 59,95 each. Changes in logos from the original design will also incur extra charge of € 5,-.
(WE WILL NOT REPRODUCE ANY TRADEMARKED OR COPYRIGHTED MATERIAL
WITHOUT PRIOR APPROVAL FROM THE OWNER OF THAT MATERIAL)
Odin Sportswear.com allows you to create a fully customizable Hoodie. Every inch on our Hoodie can be customized anyway you want!
There is a 4-6 week turnaround for a custom Hoodie. We use only the highest quality fabrics and materials for every Hoodie.
Empower your team or organization with our professionally-made Hoodies.
Bring your design to life!
Every design is possible

Fast delivery

Right price quality ratio

Best materials

Always to be ordered
Let op, dit product heeft geen retourrecht, het wordt speciaal voor jou gemaakt, vandaar ook de langere levertijd.
Producten worden op bestelling geproduceerd, met de hand genaaid en van de hoogste kwaliteit
Eigenschappen van het materiaal:
Body/Hood Lining: 82% cotton/18% polyester. Rib: 97% polyester/3% elastane.
Overlays: 100% nylon.

sneldrogende mesh-stof dry eyelet 140 gram
Neemt snel vocht op
Korte droogtijd
Ademend
Wasbaar op 30°C

Kangaroo pocket

Stretch-ribbed
cuffs and hem
Zijnaden

Adjustable hood with drawcord

Tweelingnaald stiksel detail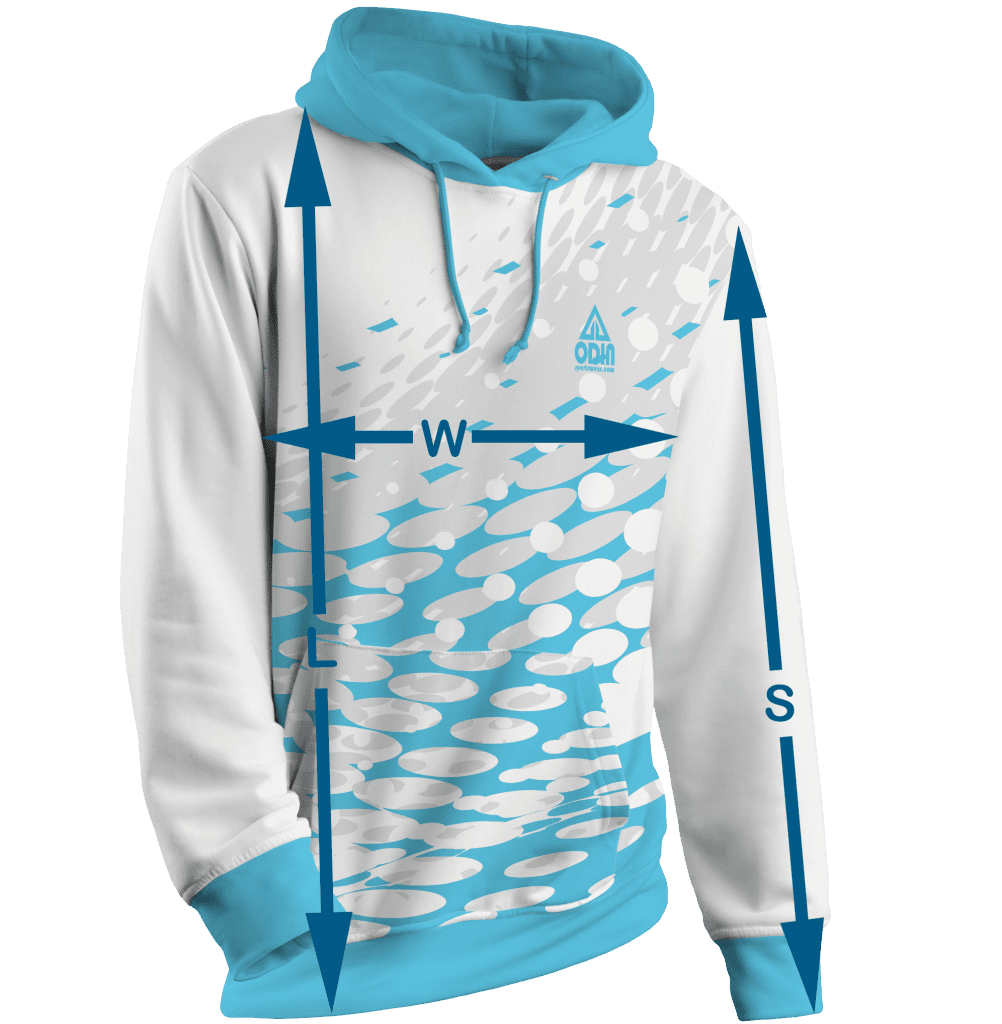 Wassen:
Was het uniform binnenstebuiten om schade te voorkomen door andere items in de lading
Was gekleurde en witte kledingstukken apart
Gebruik koud/warm water
Gebruik een milde zeep of wasmiddel
Verwijder kledingstukken onmiddellijk uit de wasmachine
Drogen:
Hang droog op houten of plastic hangers (sterk aanbevolen)
Als de machine gedroogd is, stel dan in op ALLEEN LUCHT of Laag vuur
Verwijder onmiddellijk wanneer de cyclus is voltooid
DO NOT:
NIET DOEN gebruik metalen hangers, deze kunnen roestvlekken achterlaten
NIET DOEN wassen in heet water
NIET DOEN Strijken
NIET DOEN wasmachine/droger overbelasten
NIET DOEN chemisch reinigen
NIET DOEN gebruik chloorbleekmiddel of een bleekmiddelvervanger
NIET DOEN gebruik een wasverzachter, d.w.z. donzig, Woolite, op MXS Moisture – Management Garments – het vermindert de vochtafvoerende eigenschappen
Opslag:
Dry our products completely before storing
Op een droge, koele plaats bewaren
After you place your order you will receive your invoice. Once you order is paid, your hoodie will move to printing. Production for the hoodie takes 4-6 weeks. All hoodies are shipped from our Dutch location through PostnL or DHL.
natuurlijke kleuren van ontwerpen kunnen enigszins afwijken van de afbeeldingen die op de monitor worden weergegeven, vanwege de resolutie van de monitor.