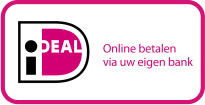 What is iDEAL?
iDEAL is the most widely used payment method in the Netherlands. At least 60% of Dutch shoppers use it to pay for their online purchases. It's a trusted, secure and convenient way of paying online. Customers transfer money directly from their bank account, through the online banking product they're familiar with. This guarantees a successful payment that can't be reversed by the customer. The customer's bank guarantees that the transaction is secure.
iDEAL is seamlessly integrated with the online banking products of the 10 largest Dutch consumer banks. Customers of these banks log in to their online banking environment to transfer payments. Participating banks are ABN AMRO, ASN Bank, bunq, Handelsbanken, ING, Knab, Rabobank, RegioBank, SNS Bank, Triodos Bank and Van Lanschot Bankiers.
The uses of this payment method are quickly increasing beyond e-commerce platforms. Online invoice services now send payment links alongside their invoices so they can be settled through iDEAL immediately. Charities have started implementing iDEAL to accept donations.
Since its introduction in 2005, over a billion payments have been made through iDEAL and over 100.000 webshops and other organisations have implemented it as a payment method.
What are credit cards?
Credit cards are the most widely used online payment method in the world. Customers receive a line of credit and pay back the amount they spent in one go, generally at the end of the month. Many of the world's leading credit card brands give customers a sense of security and most of them offer extensive buyer's protection and insurances, which results in more conversions for merchants. Accepting payments through credit cards allows your business to sell to customers throughout the world.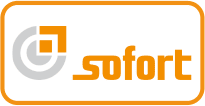 What is SOFORT Banking?
SOFORT Banking is a European-wide payment method which allows shoppers to pay for their purchases or make donations without having to create an account. Customers use their personal online banking credentials to log in and transfer money from their bank account. SOFORT Banking has a TÜV certificate which guarantees the safety of using it as a payment method.
SOFORT Banking can be used by shoppers from 8 countries in Europe. This makes it the ideal payment method to allow for Europe-wide expansion, which will drive conversions. SOFORT Banking is available in Germany, Austria, The Netherlands, Switzerland, Italy, Spain, Belgium and Poland. It works with most consumer banks from these countries.
SOFORT Banking is a trusted and easy way of paying online. Customers us their familiar online banking credentials to log in to SOFORT Banking's online banking environment and from there they transfer money directly from their bank account.
Over 35.000 merchants already offer SOFORT Banking to their customers, together they accept more than 2 million transactions each month. More than 20 million shoppers from all over Europe prefer to pay using SOFORT Banking.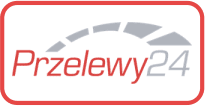 What is Przelewy24?
Przelewy24 is the most popular payment method in Poland. Przelewy24 makes it possible for customers in Poland to pay online, via a number of Polish banks, international credit cards and various other payment methods, for example SMS.
Bank transfer is the most popular way to pay online in Poland: 80-90% of online payments are made using some form of bank transfer. To enable this for as many customers as possible, Przelewy24 provides support for 165 Polish banks. In addition, Poland is a market with great potential for e-commerce. The number of people who have access to the internet is still growing. It is expected that 65% of the almost 38 million population will have access to the internet by 2019.
Payments using Przelewy24 are guaranteed and confirmed immediately, this means the payment can't be reversed by the consumer. In addition, payments are securely authenticated using Przelewy24 3D-secure. This makes this payment method particularly suitable for online shops.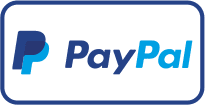 What is PayPal?
PayPal is the most used online wallet in the world, with over 184 million active users. It can be used as a payment method in 202 countries and is used more and more in the Netherlands too, where more than 4 million online purchases are paid through PayPal per year.
Customers connect their credit card or bank account to their PayPal account, or add credit to their account. When using PayPal to pay for a purchase, the customer logs in and authorises the payment with just their e-mail address and PayPal password. No further personal and financial details need to be shared with the website, which makes PayPal very safe. Payments can also be settled through smartphone or tablet, which allows customers to pay anywhere with ease.
For customers, PayPal is a safe and easy way of paying for purchases online and it enjoys a high level of trust and confidence with them because they don't have to share personal or financial details with a store or site. PayPal also offers both buyer and seller protection. Customers can have the full amount of their purchase reimbursed if they don't receive an item, or receive an item that doesn't fit the description. Sellers are protected against receiving unauthorised payments and unsubstantiated claims of not received products.
The usage of PayPal is quickly expanding beyond webshops to ticket-buying platforms, travel agencies and marketplaces.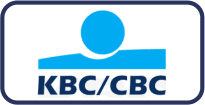 What is the KBC/CBC Payment Button?
The KBC/CBC Payment Button is an online payment method for customers of the KBC and CBC, Belgium's largest consumer banks. KBC is the Flanders' branch while CBC services Wallonia. Both branches offer their customers a payment button with which online payments can be transferred quickly and easily. When customers pay through the KBC/CBC Payment Button they transfer the payment directly from their own, trusted online banking environment. Payments are transferred immediately so once authorised are guaranteed.
Apart from being a secure and guaranteed payment method, KBC/CBC also allows their customers to pay amounts between 50 and 1.250 euro up to 2 months later, which drives conversions. Customers can choose when the amount is withdrawn from their accounts but merchants are always credited instantly.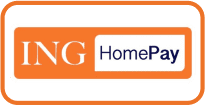 What is ING Home'Pay
ING Belgium is one of Belgium's biggest banks. It created Home'Pay as a dedicated payment method for its consumer and enterprise customers. Home'Pay allows customers with either a Home'Bank or Business'Bank online banking account to safely pay for online purchases through their own, trusted online banking environment, without the need for a credit card. Because payments are transferred directly from the customer's bank account, once authorised, payment is guaranteed. This means that Home'Pay is both safe and reliable for retailer and consumer alike.
ING Belgium has over 2.5 million customers who are eligible to use the ING online banking environment and Home'Pay. Furthermore, Belgium could be a great addition to any online market. Over 2016 the Belgian e-commerce market saw a turnover of 9 billion euro and was the fastest growing e-commerce market of Europe. Expectations for the next years mirror these positive numbers. A full stack of dedicated Belgian payment methods lets you tap into this growing market successfully.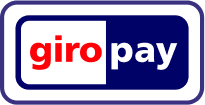 What is Giropay?
Germany's most popular way to pay online is the bank transfer, used in 51% of all online purchases. This makes Giropay, integrating over 1,500 German banks, a very popular payment method on the German market. Because it uses real-time bank transfer, the payments made with Giropay are 100% guaranteed.
What is EPS?
The Austrian e-commerce market is governed by Alternative Payment Methods, with bank transfer as the most commonly used payment method. EPS holds the position of most popular bank transfer payment method in Austria. Customers like to use the payment method, because it's an initiative of the Austrian banks and Government.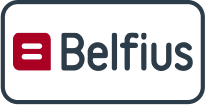 What is the Belfius Pay Button?
Belfius is one of Belgium's biggest banks and provides its customers with its own online payment method. Customers with a Belfius bank account can use this payment method to transfer payments directly from Belfius' online banking environment or through the bank's smartphone app. Payments made through the Belfius Pay Button are guaranteed and can't be reversed by the customer, so merchants can continue processing orders immediately when the payment is authorised.
More than a million of Belfius' customers use its online banking environment, Belfius Direct Net, which makes them eligible to use the Belfius Pay Button. This makes the Belfius Pay Button a worthwhile addition to your checkout process when you're based in or looking to expand to Belgium, giving Belgian customers a trusted and reliable payment method.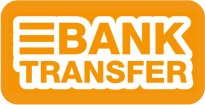 What is a SEPA bank transfer?
SEPA stands for Single Euro Payments Area. SEPA was introduced by the European Council to streamline the European payments structure. With SEPA, bank transfers can be done from any European checking account to any other European checking account. Paying by bank transfer is a very familiar and safe way for customers to pay online. They use their own trusted online banking environment to transfer money. SEPA bank transfers are supported in 34 countries. The Netherlands, Belgium, France, Germany and Poland all know high percentages of shoppers using SEPA bank transfers to pay for their online purchases.
The European Union developed the SEPA standards to allow for streamlined bank transfers denominated in euro, through the adoption of consistent and uniform bank account numbers called IBAN. Advantages of Europe-wide standardized account numbers include quick processing time of transfers and equal costs for bank transfers across borders, allowing merchants to receive payments from customers all over Europe. Customers receive the benefit of wide availability, quick payment processing and low transaction costs.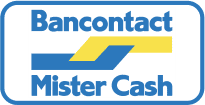 What is Bancontact?
Bancontact is the Belgian market leader when it comes to electronic payments. It offers a wide variety of payment services in addition to online payments, like in-store card transactions. This makes Bancontact a well-known and trusted name in Belgium. As a result, the number of people paying online with Bancontact as well as the average amount spent per transaction keep growing.
The consumer holds a physical card which is linked to a Belgian bank account. There are over 15 million Bancontact cards on the market, issued by 20 different Belgian banks. Bancontact processes about 150,000 online transactions a day. By offering Bancontact as a payment method in your webshop you can take advantage of this big, growing pool of Bancontact users.
Payments made through Bancontact are guaranteed and immediately confirmed. This means that the payment is final once it's been made and can't be reversed by the consumer. On top of that, payments with Bancontact are always protected by 3D-secure technology. In 2015, Bancontact introduced an app, which makes paying online even easier.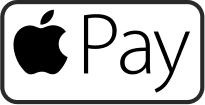 What is Apple Pay?
Apple Pay is Apple's own payment method, available in more than 35 countries for all Apple users. It uses the Wallet app, in which a consumer places their payment cards. The actual payment method therefore depends on the cards that are placed in the Wallet app. Currently, only credit cards are supported. The Wallet app stores all details and preferences of the various payment cards it holds. The payment is completed with a fingerprint or face scan. With this, Apple Pay complies with the Strong Customer Authentication (SCA) regulations required under the Payment Services Directive 2 (PSD2).